Money and Tissue Paper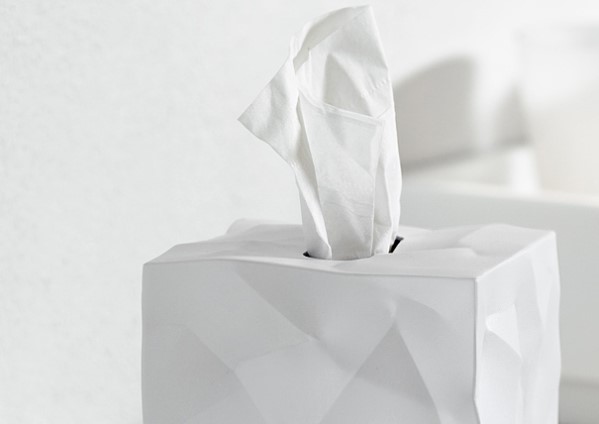 Health Shop Ambassador's Testimonial – Gigi
A lady came into the Recovery Shop this afternoon wanted to buy a box of tissue paper. She asked as I hand her a box, "How much it is for a box and does it has fragrance? I do not want any fragrance."
It piqued my curiosity on why she must buy tissue paper with no fragrance, so our conversation began.
She explained in a frustrated tone that she was being disrespectfully looked down by a cashier in another convenience store earlier today when asked for another brand of tissue box without fragrance as if she didn't have the money for the branded one.
It turned out that her twentyish son just had a nasal surgery and has a lot of discharge drainage from his nose dropping to his throat and needs to use tissue paper to wipe clean. She worries that the fragrance might cause irritation to his repository system.
She sighed "I was not worry for the cost of a box of tissue; I just wanted it without fragrance. Actually, I brought my son three boxes of tissue from home today and just afraid if he needs more. He told me that he ran out yesterday and purchased one box from the hospital last night. Isn't it cost much more for a box in a hospital than from a convenience store! This was my son second nasal surgery; the first surgery wasn't done well last time causing a relapse. Just the money spent on tissue paper was a lot. My son just can't live without money and tissue paper"
"Can't live without money and tissue paper" this phrase can also well apply on my own life. Reflecting on the nasal problem I have been experiencing in the past ten years, wouldn't I know the painfulness that her son is facing now. To this great caring mother, I could only share my experience with her tried to comfort her and wished his recovery soon.
It is such a miraculous world. I thought the reasons for our encountered today? Why her son and my experiences are so similar? Is it God's will for me to share my painful experiences with others to alleviate their suffering? If it is the case, I am grateful.
---
Baptist Holistic Home Care Service
Contact and Enquiry
Address: 1/F, Franki Centre, 320 Junction Road, Kowloon Tong, Hong Kong
Tel: 3188 1633
Address: Rehap Shop on G/F, Block B, Hong Kong Baptist Hospital, 222 Waterloo Road, Kowloon, Hong Kong
Tel: 2339 7873
Website: http://www.bhhcs.org.hk/
Facebook: https://www.facebook.com/bokss.hhc/