Service Introduction
Pilot Scheme for ADHD+ is a two-year project funded by Health Bureau, undertaken in collaboration with Baptist Oi Kwan Social Service, Hospital Authority, Social Welfare Department and Education Bureau. It aims at providing early detection and intervention services for children to early adulthood, who are suspected of having hyperactivity and/or attention deficiency and/or comorbid disorders e.g. stress-related disorder.
A comprehensive and personalized support services are provided by our multi-disciplinary team with close collaboration with schools, families, communities, medical and social welfare organizations.
---
Service Characteristics
Adopt early detection and intervention approach, provide intensive and age-sensitive trainings for different stages.
Guided with evidence-based practice which ensure the effectiveness and the quality of service provision.
Utilizing multi-disciplinary professional support to develop and monitor intervention and evaluation plans regularly which address different life domains.
---
Service Contents
Early Detection & Intervention
Provide early detection and intervention services for people with suspected ADHD and/or other mental health comorbidity.
Provide early treatment and develop training plan accordingly.
Diversified group trainings and individual support
Provide psychological, emotional, attention, executive function, social and pre-vocational training groups in relation to their developmental needs.
Provide individual or parents support and counselling as necessary.
Regular review and follow-up
Regular review on individual intervention plan to ensure service effectiveness.
Community education
Provide parents, teachers and public education to enhance their understanding on ADHD and increase their acceptance.
---
Service Target
People living in Kowloon Central and Kowloon West
People aged from 6-25 years old who are suspected to ADHD symptoms, and have not received any service from government / private medical sectors
---
Service Application
-Referral from the participating schools
-Referral from the Student Health Service
-Application through Parents or Guardian
-Self-application for those who aged 18 or above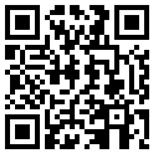 ---
Service Enquiry
Tel:3708 1430
Email:adhdplus@bokss.org.hk
Address: Room 07--8, 16/F, Laford Centre, 838 Lai Chi Kok Road, Cheung Sha Wan