Introduction
In recent years, schools and NGOs are offering a great variety of Career and Life Planning programs and vocation trainings for the young generation; yet, we have noticed the unsatisfied need of school leaver to-be (those who are leaving school before finishing Secondary 6). Common challenges for the group include: 1/ lack of self-understanding and confidence, 2/ lack of network and connections, and 3/ lack of skills and resources. As a result, they feel discouraged, demotivated and purposeless, losing passion in life.
BOKSS is launching a new workplace experience program-"YOUTH MOVER" , with a mission of 'promote youth development providing favorable conditions; enhance their competitiveness and thus upward social mobility'. We see private sector involvement is one of the key factors of such a youth employment initiative.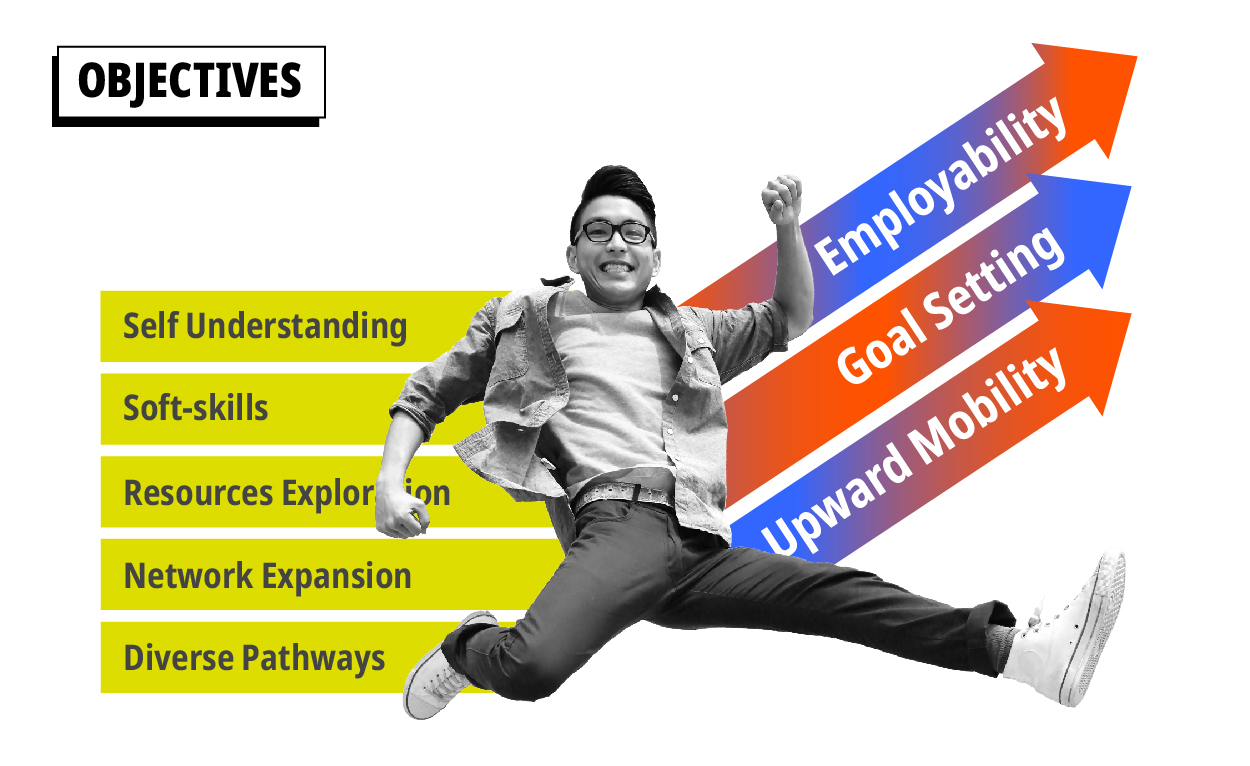 Ideology
The program adopts a MOVER framework to offer a holistic development, which includes 1/ Life Mentor to share life planning experiences, 2/ over 300 hours job placement, 3/ professional coaches to provide pre-work trainings, and 4/ social worker to offer counselling, to prepare our youth for the ever-changing 21st Century job market, and be a YOUTH MOVER.
​
The Program adopts Strategies & Skills Learning & Development (SSLD) Model that focuses on self-exploration on N3C (needs, circumstances, characteristics, capacity) and multiple contingencies thinking development.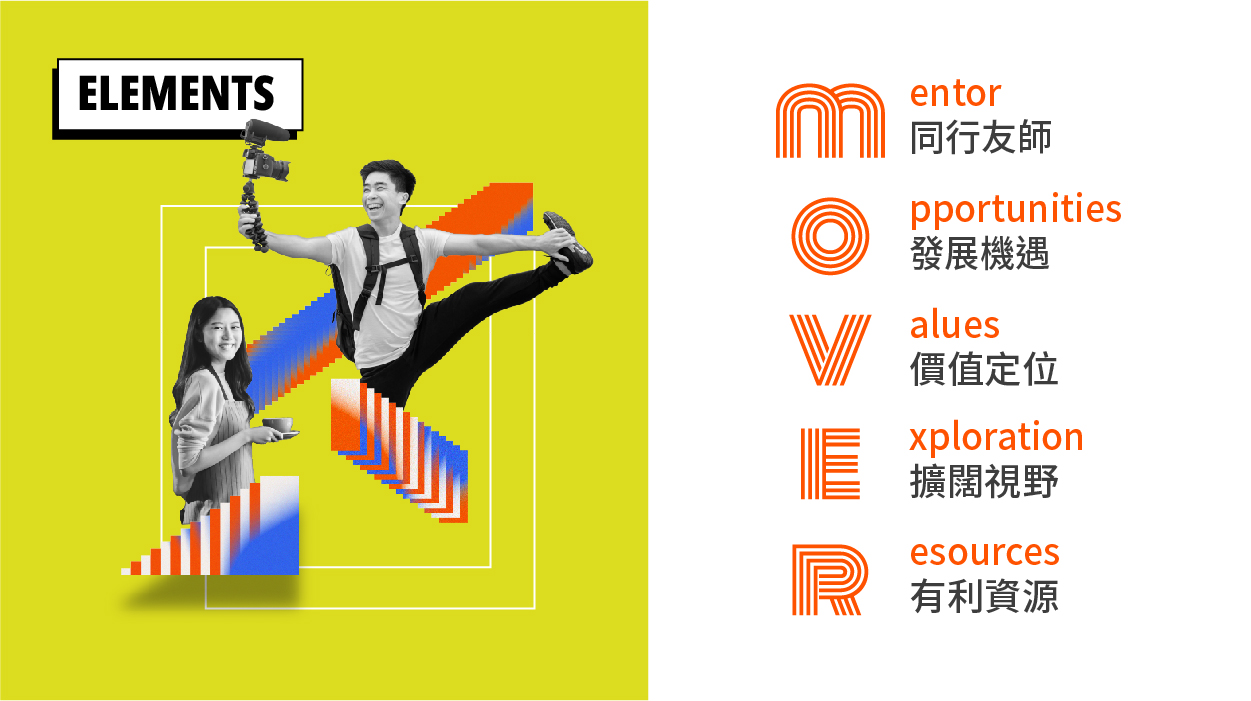 Program Features
Life Mentor — Provide guidance to MOVER through experience sharing
Workplace Mentor — Offer on-job support to MOVER during their job placements
Social Worker — Facilitate MOVER's self-exploration journey through counselling and coaching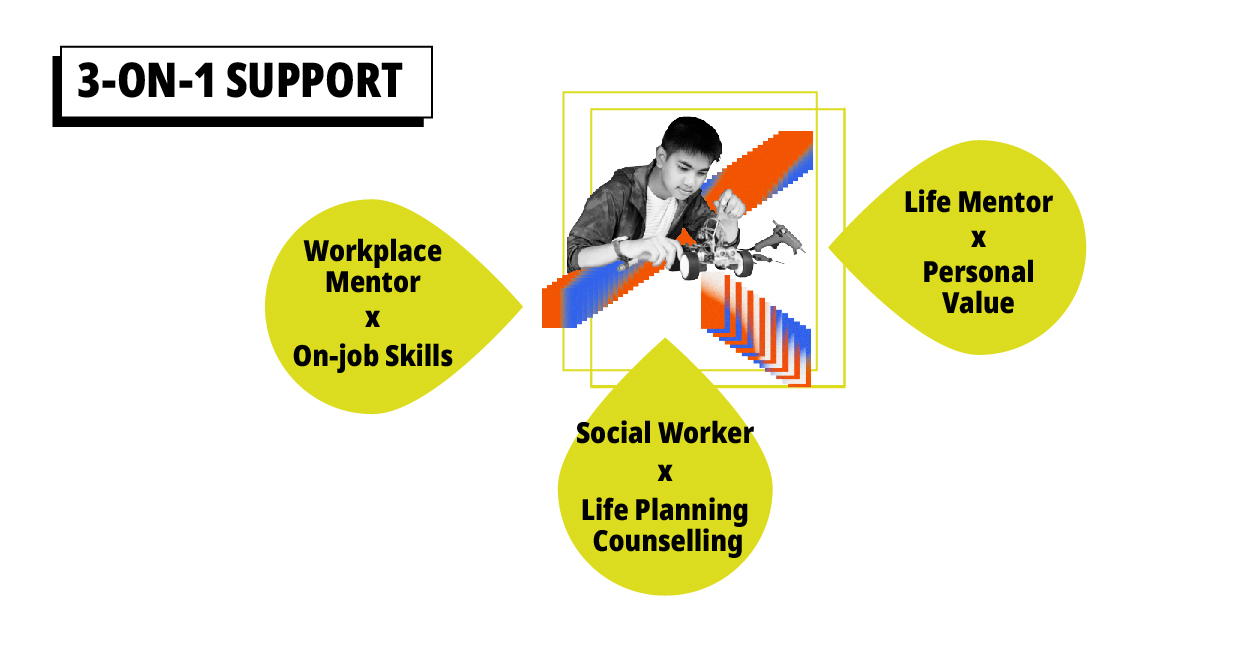 Target
15 years old or above, school-leaver to-be who are:
- from low-income family or
- with Special Educational Needs (SEN)
Contact and Enquiry
Address: 3/F, 36 Oi Kwan Road, Wan Chai, Hong Kong
Tel: 3413 1565
WhatsApp: 6372 5525
Fax: 3413 1545
Website: https://www.youthmover.bokss.org.hk/
Email: youthmover@bokss.org.hk