2021 Carer Awareness Day - Conference and Community Programmes
"Strategies for Carer Diversity"
Funded by The Community Chest of Hong Kong, Baptist Oi Kwan Social Service (BOKSS) CARE College organizes "Carer Awareness Day". The annual event aims to promote carer awareness through providing public promotion and education initiatives that focus on advancing community stakeholders' discussion and dialogue on the needs, roles, challenges, and solutions of carers.
This year's "2021 Carer Awareness Day" will be held on two consecutive days on 28th – 29th May. The topic of "Strategies for Carer Diversity" will be the theme for our Conference and Community Programmes. The conference consists of overseas professionals to share their expertise & experience on the issues and common needs amongst our community stakeholders and the general public.

1. Conference (28th MAY, 2021)

This year, Conference has switched to a virtual conference in the face of the COVID-19 outbreak. To address and look at the issues that carers are facing, the conference will discuss various topics includes diverse issues but common needs and actions from multi-fronts via live streaming.
Here's the conference details:

Date: 28th MAY, 2021 (Friday)
Time: 9:00AM - 5:15PM (Registration starts at 9:00AM)
Language:Mainly Cantonese (Indicated sessions: partly conducted in English or Mandarin)
Format: Virtual conference via WHOVA platform
Audience:Social Service and Professional Sector, Business Sector, Academic Field, and General
Public Fee:Free of Charge
Enquiry:Phone: 3188 1633 or 3611 7145 /Email: carecollege@bokss.org.hk (Ms. June Lun)
Register Now
2. Community Programmes (29th MAY, 2021)

We've invited different non-profit organization as our Co-Organisers to organize numerous community programmes on carer wellness in the community on 29th MAY, 2021. The Community Programmes includes artistic, healthy & experiencing carer wellness activities. Please visit our website for more details.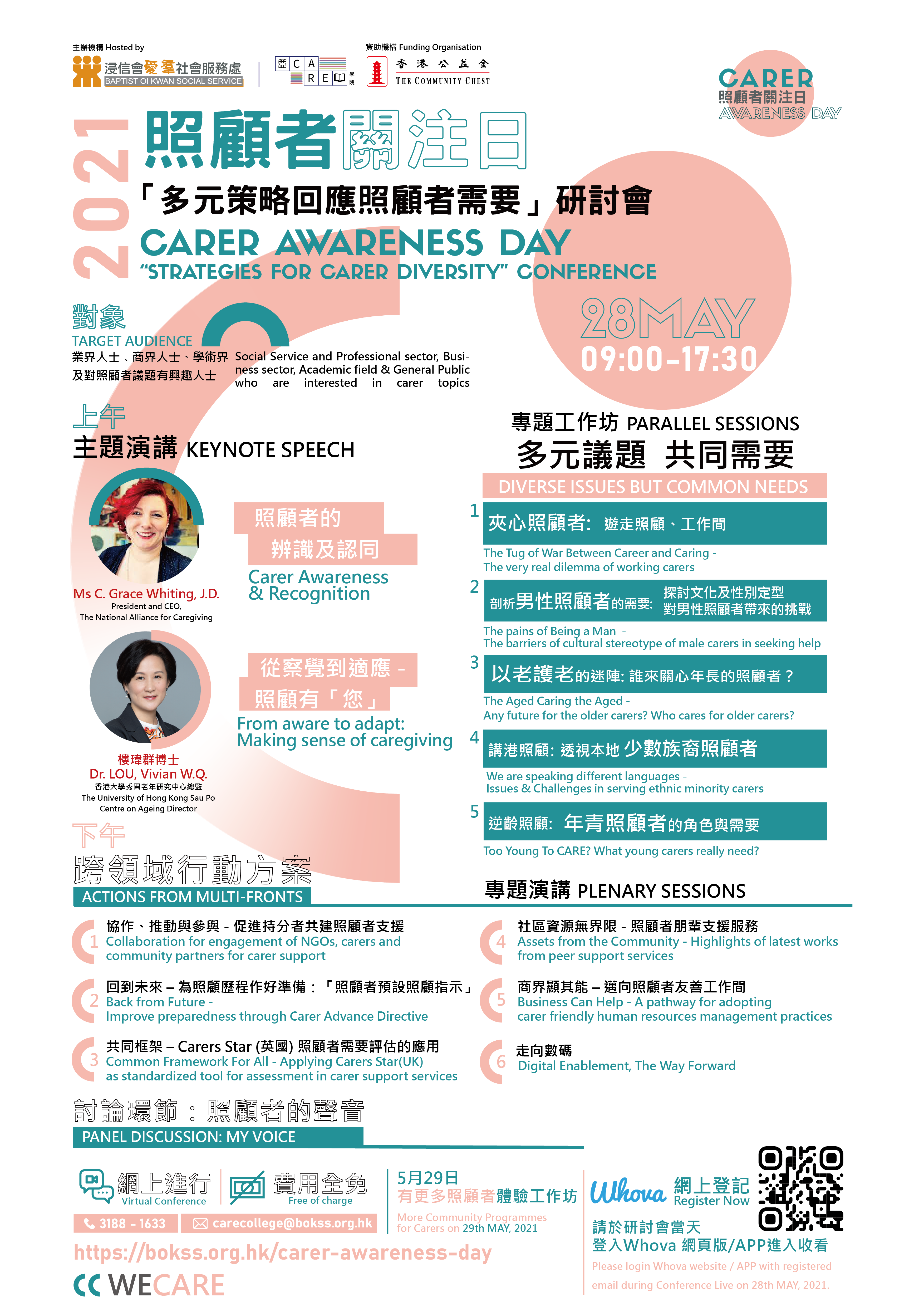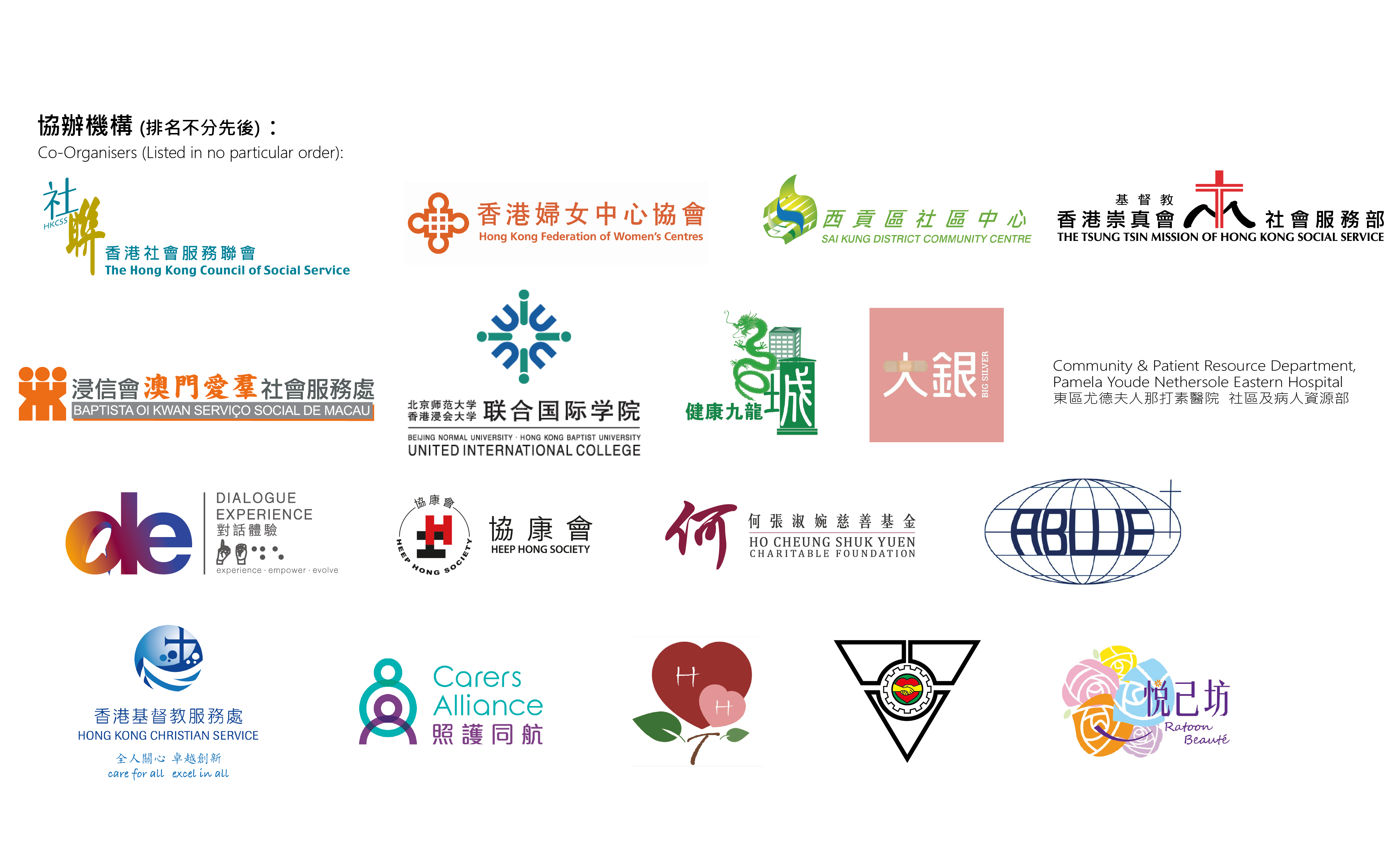 ---